Why Cluster
Cluster since 1999: Jazz and Rock&Pop
The school offers a peaceful yet professional atmosphere which is essential to support and develop everyone's inherent talent, to nurture the natural joy of making music which each one of us possesses, to let Music be our precious companion for life!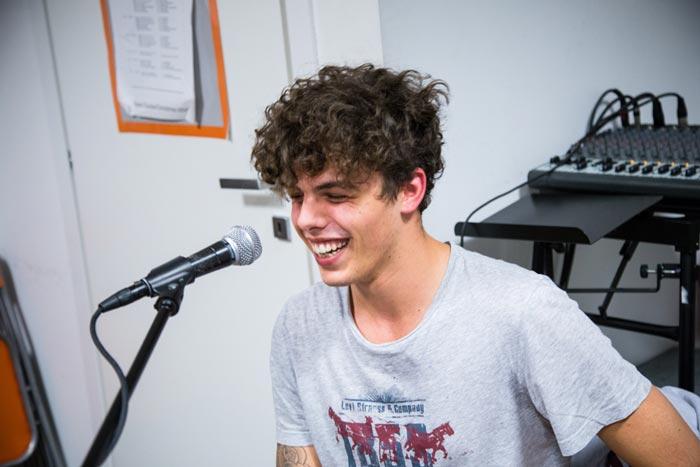 Why Cluster?
Cluster is…
For those looking for other artists who share the same passion.
For those who want a course of study leading to an internationally recognised qualification.
You will find the most suitable course for you!
---
For Beginners "learning from scratch".
For students who wish to improve.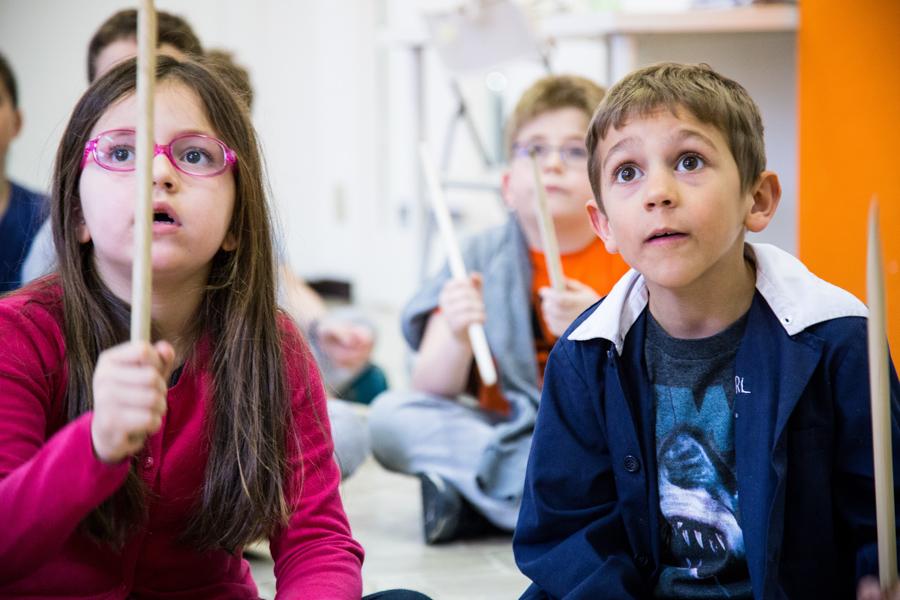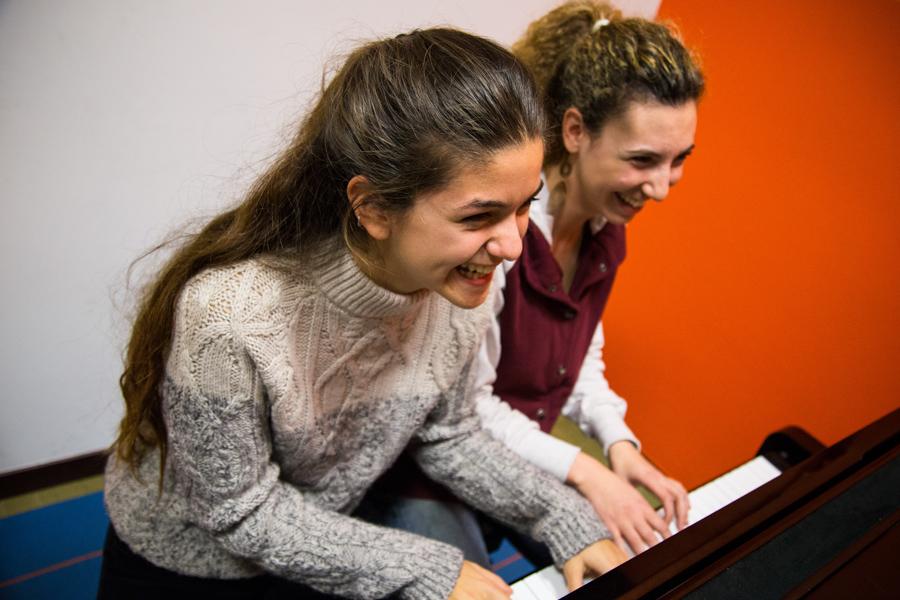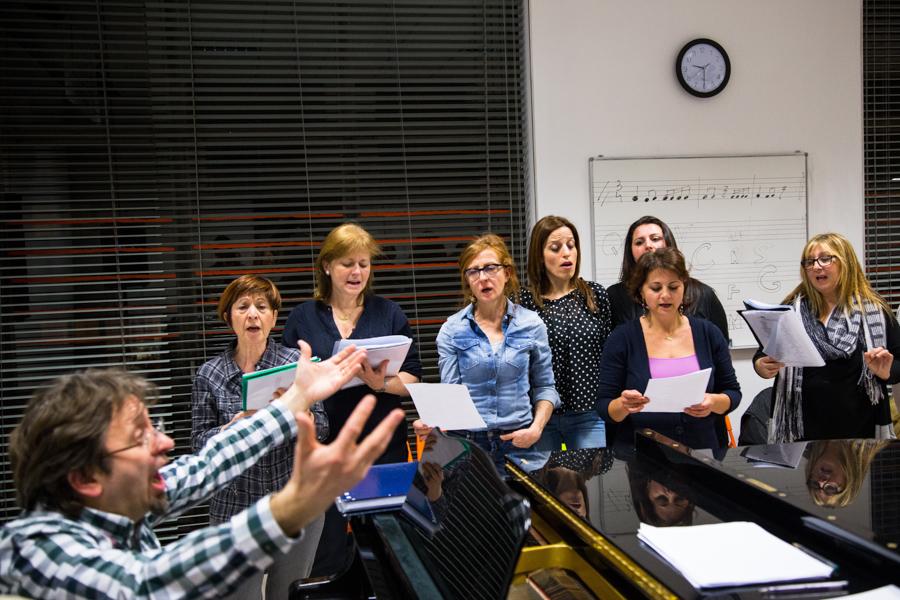 Our courses are designed as a modular scheme based on age (children/teenagers/adults) and grade (beginners/intermediate/advanced).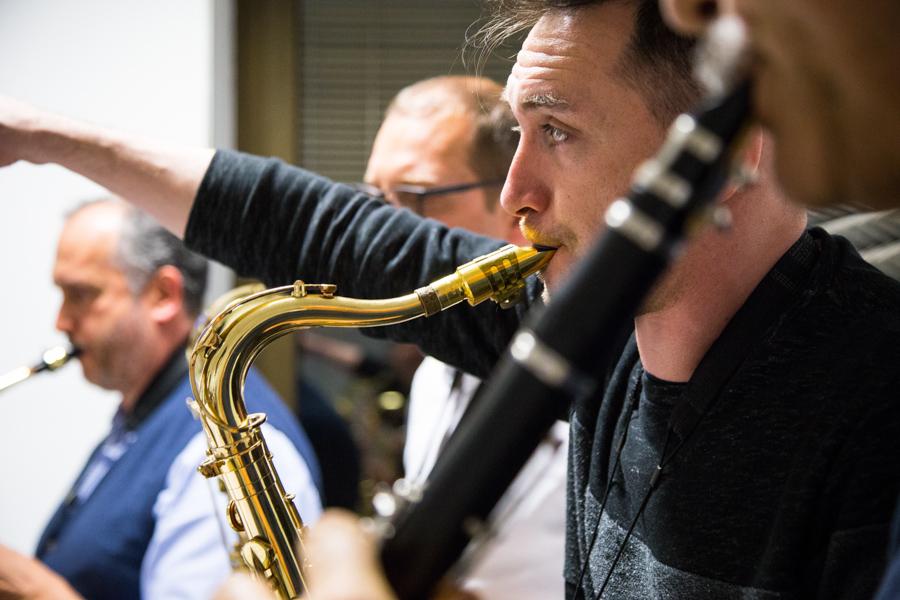 Our teachers
All our teachers are top-level professionals in the Music industry. Not only are they selected for being exceptionally talented artists and very skilled tutors, but especially for offering students a passionate, exuberant and enthusiastic approach to their work. Qualities which they are able to transmit with enormous patience and dedication.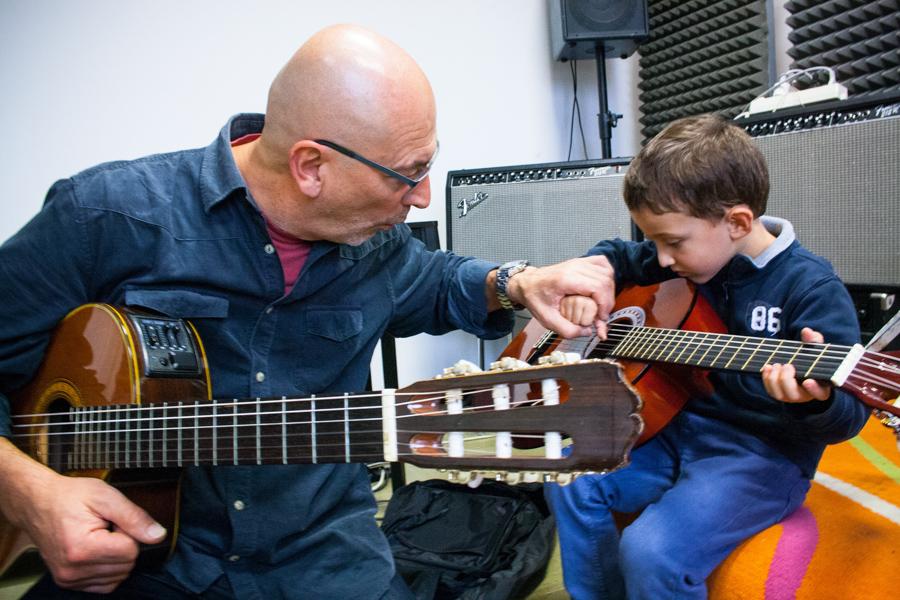 A student's musical development is highly supported by the tutor's great cooperation.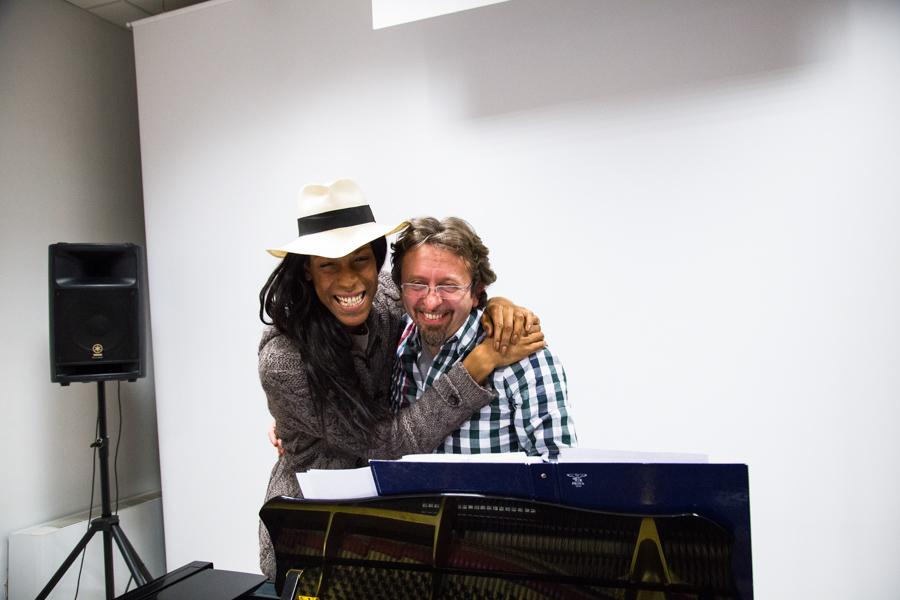 Our students
Our students can benefit from an exciting environment, created by the teachers with diverse musical knowledge. We give them the chance to discover new horizons in music, and to measure themselves against the tutor's expertise and ability.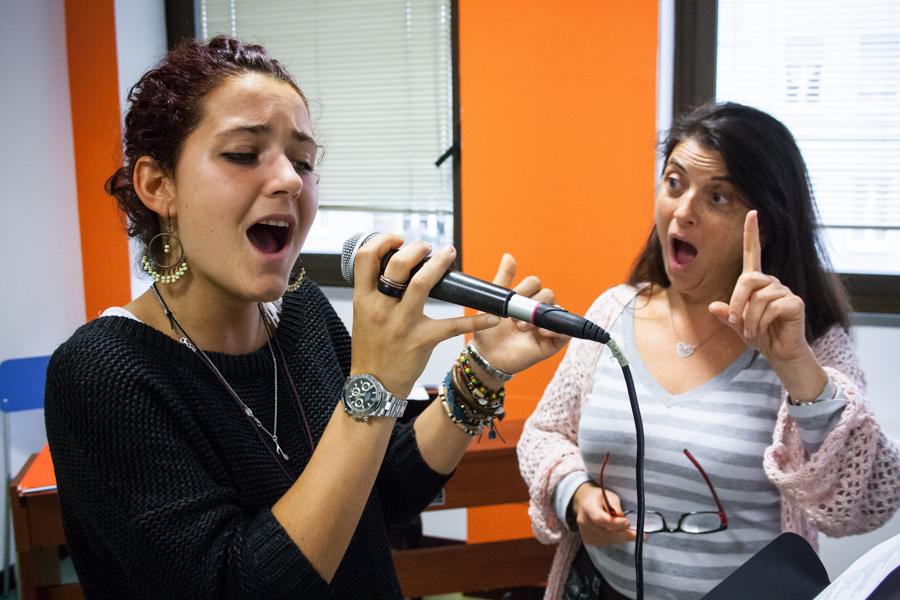 During their course of study, they gain a 360° music experience, through individual or particularly designed group classes, live performances and special events like masterclasses or free conferences organized by the school.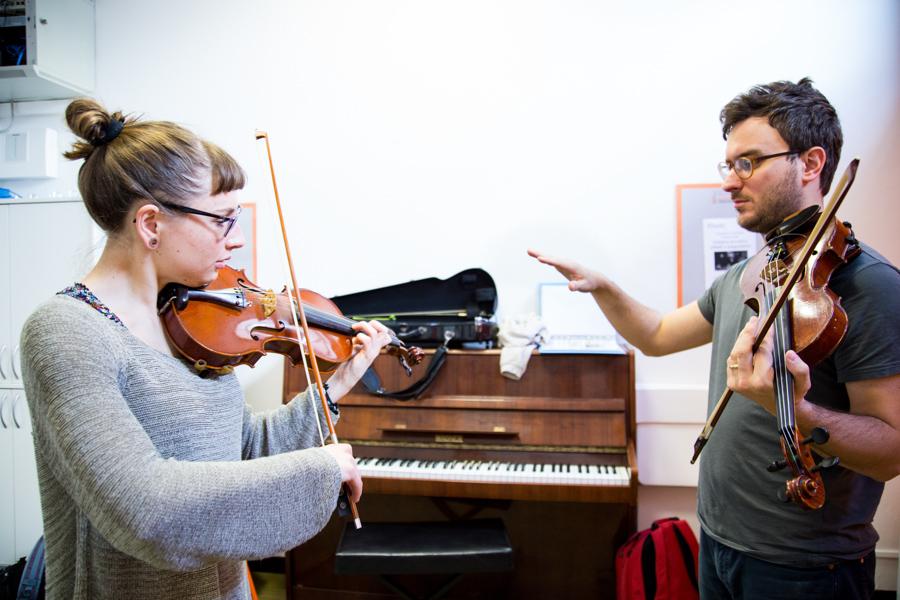 You can choose your favourite music genre, or a brand new one.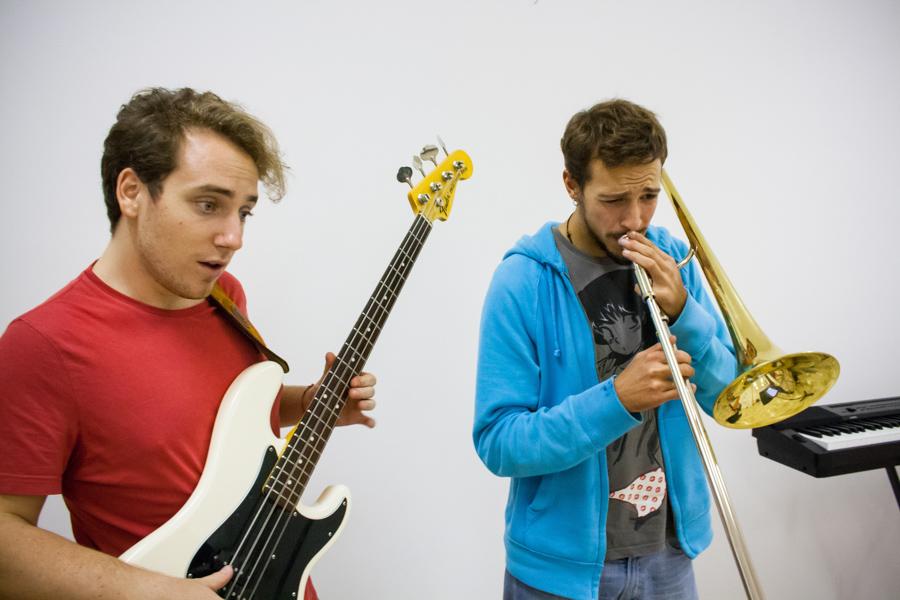 Recital - Shows - Concerts
Always and increasingly, during the year, Cluster students have been able to test themselves and therefore prove their achievements, within numerous and extraordinary events, like recitals, concerts, shows.
Cluster encourages group projects and live performances.
Our Teachers never play during their student's performance: this is fundamental to empower and motivate them to create groups and projects even outside Cluster School.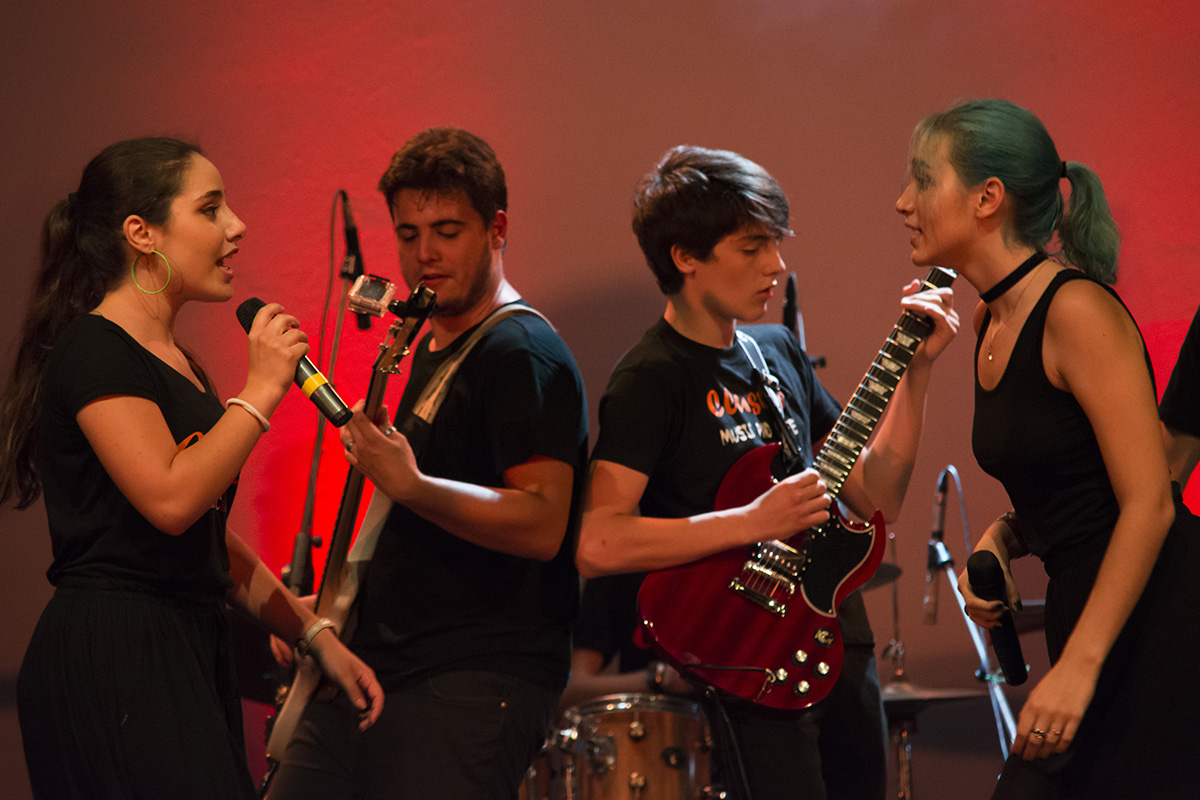 Recitals
During the year, all the students will be enhancing their work through performances at the Cluster Auditorium.
Concerts
Intermediate and Advanced students together with music groups and choirs will be starring in a number of concerts outside school (Blue Note, Salumeria della Musica, Barrio's Café, Fermento…).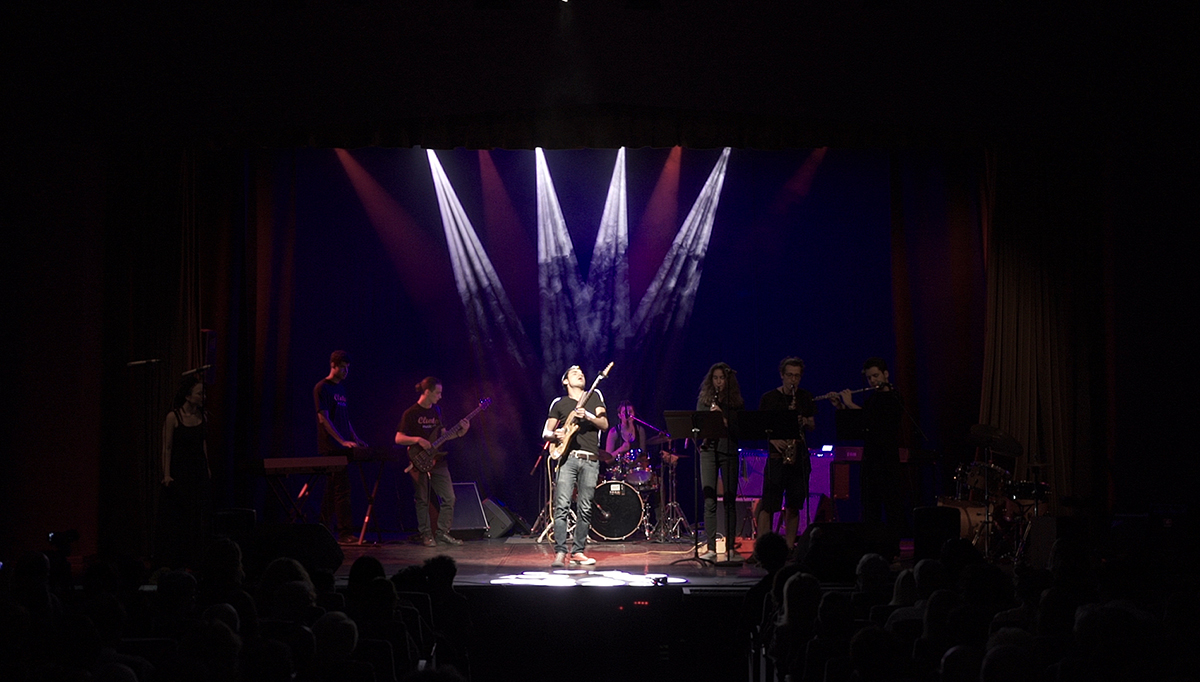 Shows
Every year we have a theme show: a real "block buster" especially designed to engage all our Cluster students.
1999: Novecento

2000: Radio Cluster

2001: Cluster Clips

2002: Cats

2003: Enciclusteria

2004: Clustermittments

2005: ClusterLion

2006: BlusterCutton

2007: The ClusterHorrorPictureShow

2008: ClusterRecords

2009: ClusterClusTen

2010: Clusteris (Italian Songs)

2011: ClusterDance

2012: ClusterBeatleStones

2013: Cluster80's Eighties

2014: ClusterWoodstock

2015: ClusterCartoons

2016: ClusterMotown

2017: Canzonissima

2018: Time After Time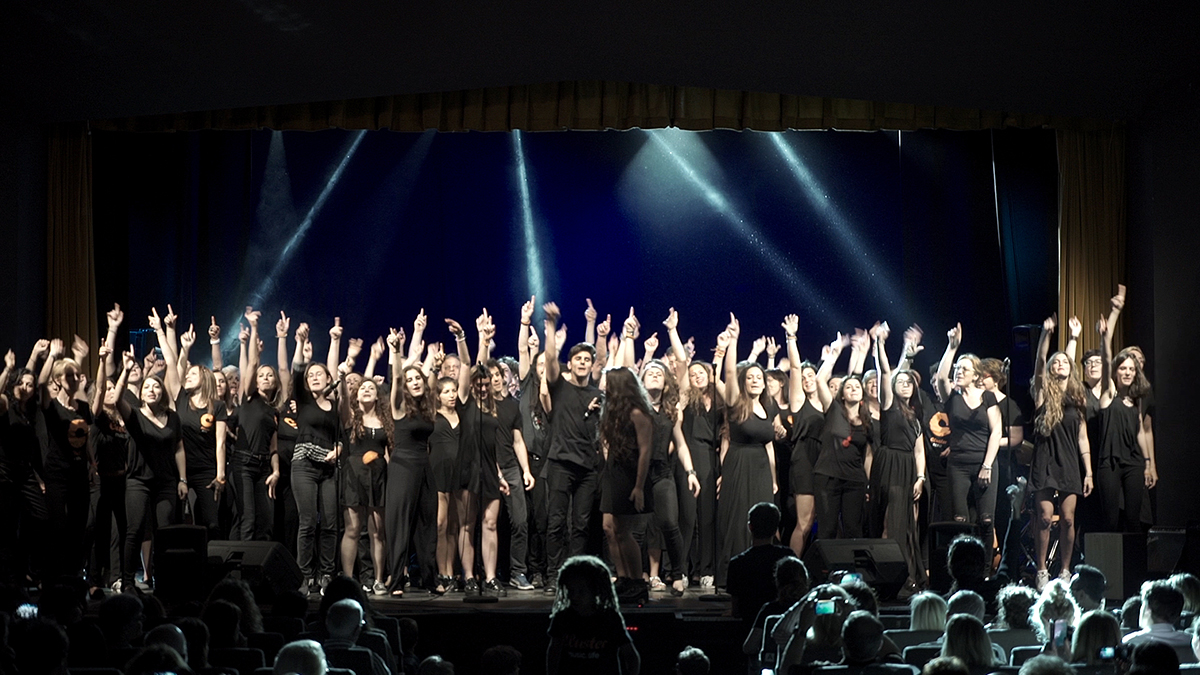 Outside Cluster events, starring our Students